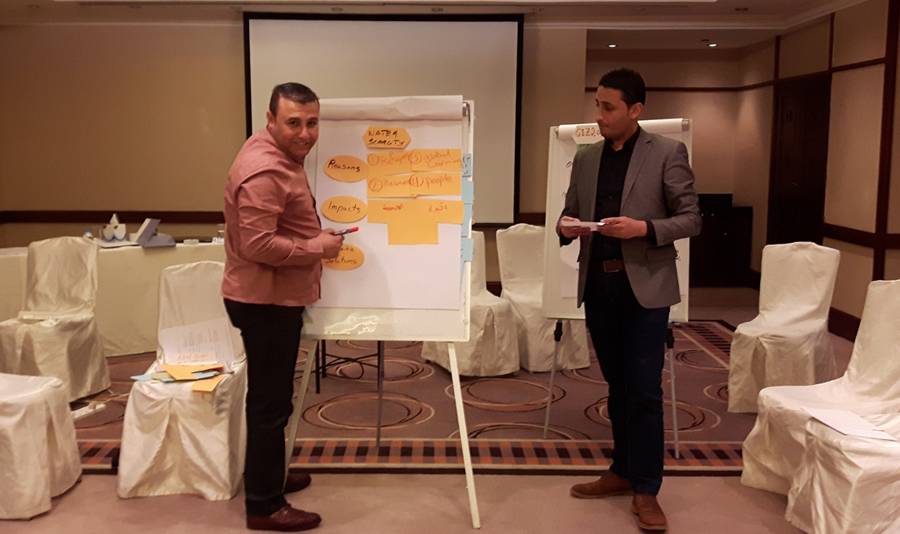 Participatedsecretary of the editor of the newspaper "Press Yarmouk" Mr. Mohamed arguments and Musharraf Radio Yarmouk fm programs Mr. Azzam Azzam from the media faculty at Yarmouk University in the training workshop, which was organized by the German Embassy in Amman, in cooperation with the DW Academy, about setting Altgariralabarah own to climate change and the environment for a number of Jordanian journalists, and continued four days.
Dean of the College Dr. Hatem Alawneh said that the college is keen Daimaaly post information and media cadres in such workshops and training to increase media skills, and transfer students applied to produce press articles and radio programs.
He added that the college participate in these activities Aazzmn faculty position and presence in the local press body, thus contributing to the strengthening of cooperation and communication between the various media institutions and serves the academic and educational college career.
The aim of the workshop was to increase the knowledge of journalists to climate change and the environment to help in the delivery of this information to the public, and train them on how to set up research on environmental issues, and access to information and prepare Altgareralbaiah to the media, as the workshop included field visits to a number of sites in the UK has been the implementation of environment-friendly projects .
He states that he presided over the workshop, media professionals and specialists from Germany, Tunisia and Lebanon.