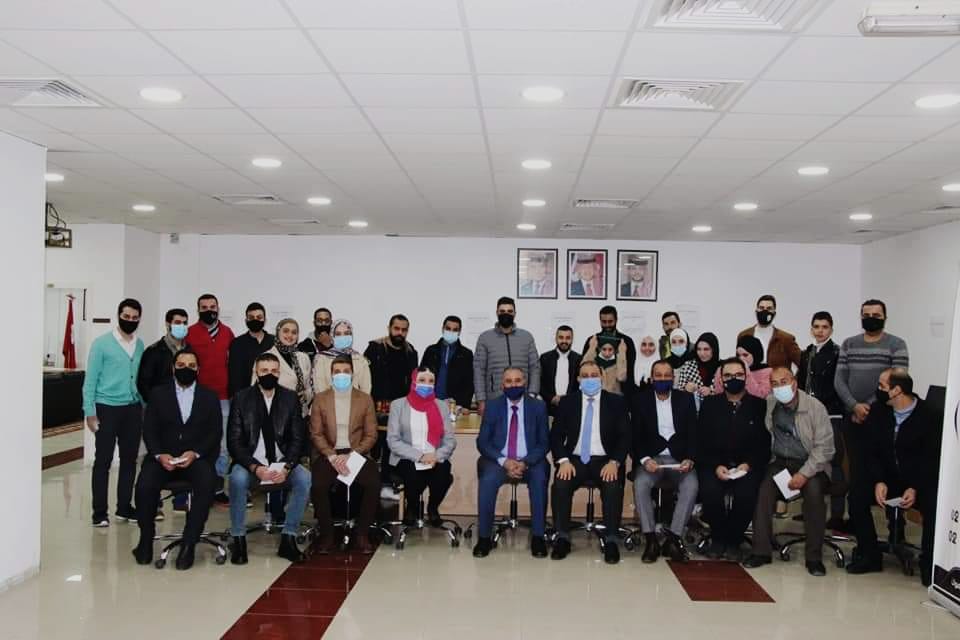 The Faculty of Mass Communication honored its students, professors and technicians who carried out a media awareness-raising campaign on prevention of Covid-19. The Campaign was launched by Yarmouk University in cooperation with the Ministry of Higher Education and Scientific Research, and in the presence of Dr. Mowafak Al-Amoush, the University's Vice President for Academic Affairs, and Dr. Khalaf Al-Tahat, the Dean of the Faculty of Mass Communication and a number of professors and technicians.

The three departments of the Faculty; Journalism, Radio and Television, and Public Relations and Advertising, played a critical role in the success of the campaign by producing more than 25 professional and high-quality videos and several posters, promoting the good reputation and national responsibility of the Faculty in leading the Jordanian media scene.

This campaign affirms the Yarmouk University's mission in taking its social responsibilities, and reflects its high profile in serving the nation and continuation of the march of excellence.