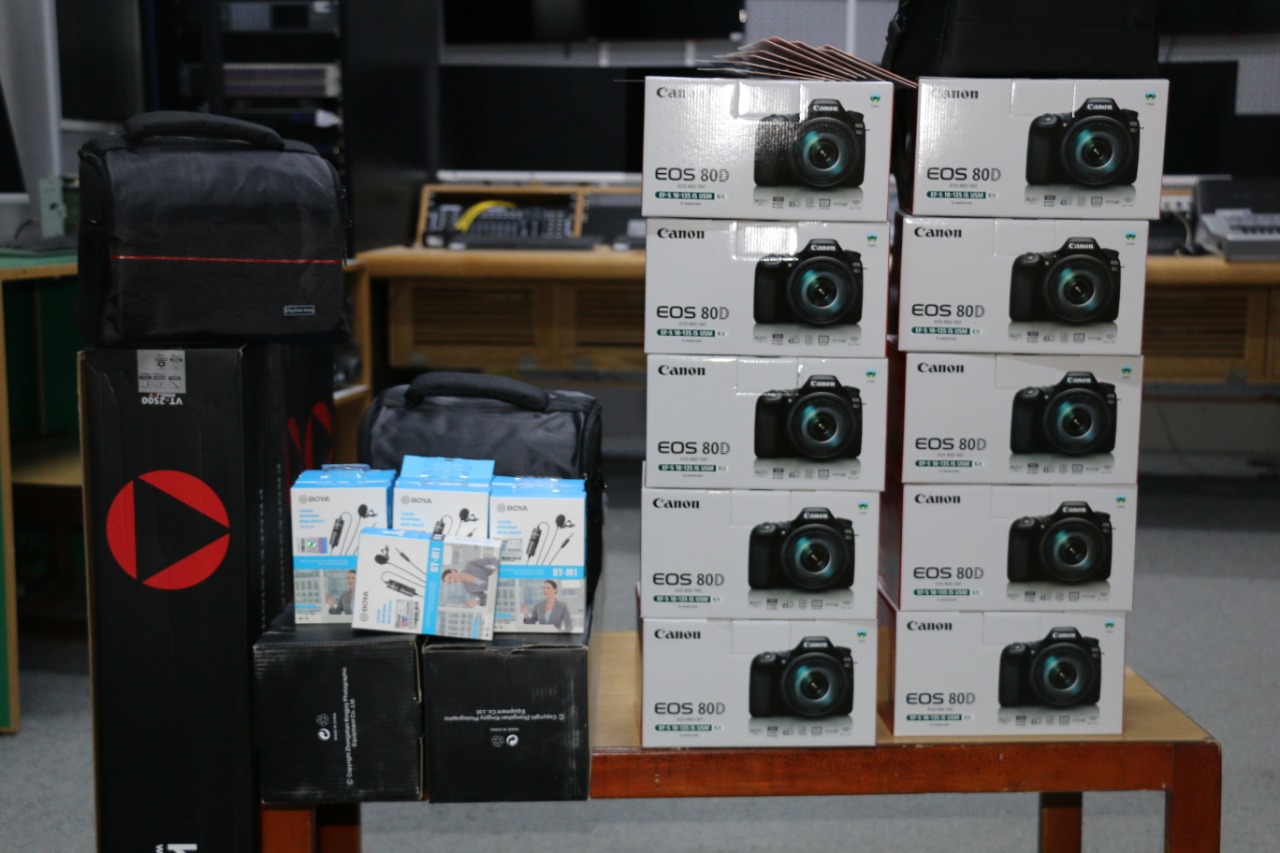 Yarmouk University has provided the studios of the Radio and Television Department in the College of Mass Communication with 10 advanced digital TV cameras and their accessories to contribute to enhancing the practical application of students in the field of television work and the production of specialized software materials in electronic media and social networking sites.
The Dean of the College Dr. Khalaf Al-Tahat, said that modern television cameras will be employed in the service of students of the College in its various departments, and through them the production of applied media materials for students will be made, indicating that the college always seeks to follow up on technical developments in the media field and keep pace with them to ensure outputs commensurate with the requirements of the mediawork market and journalism.

Added that these cameras are a distinct addition to the television imaging units in the college, explaining that the college embraces five advanced radio and television studios and is the largest at the local level in the field of academic media education, in addition to the external television transmission vehicle.
College officials emphasized that the school is keen on the quality and outputs of the educational process by developing study plans in line with the rapid technological developments in the media sector and in its various fields, explaining that the college enjoys great support from university administration due to its role in the Jordanian media scene and in line with the royal aspirations in this field.